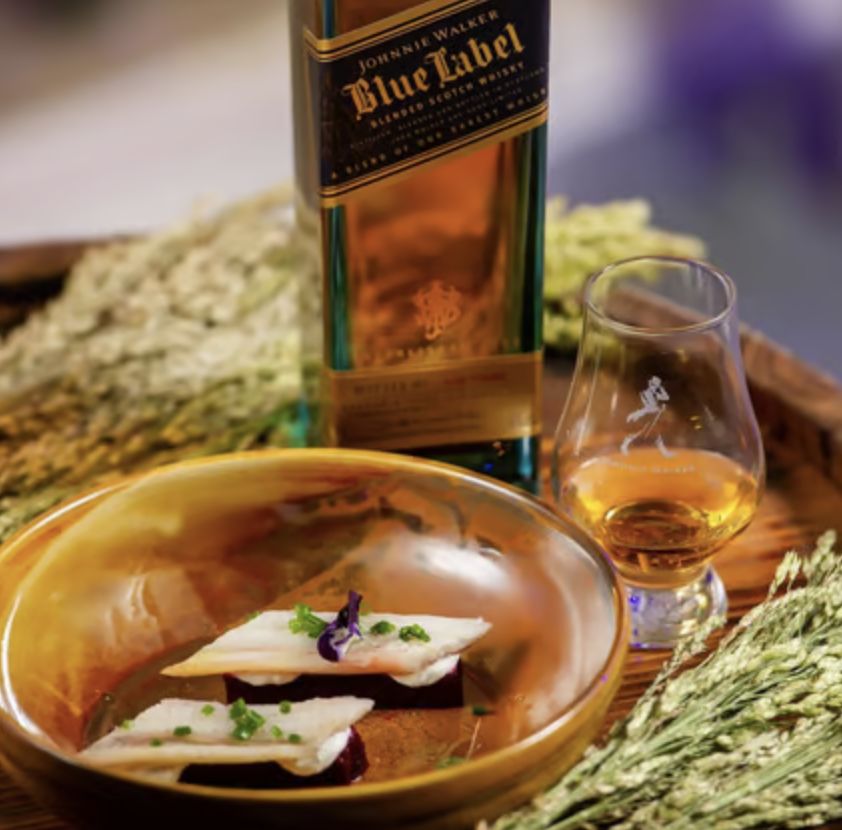 Pairing Food & Whisky– A MATCH MADE IN HEAVEN
WHAT GOES WELL WITH WHISKY?
Taste is the key: taste first, taste second and taste last. Too often customers drink wine as a matter of accepted routine during meals. By offering whisky as an alternative, you can create a unique experience that is entirely taste driven. Putting the right food with the right balancing whisky can be tricky, yet when it is done well, the results can be sensational. Whisky can provide a variance of flavours and aromas that can successfully compete with wine. By pairing food and whisky you are creating a new exciting experience for your customers and often a greater spend per head.

6 TIPS TO PAIR FOOD AND WHISKY
1. When deciding what whisky goes with what dish, think about the flavours the whisky can bring out in the food and vice versa, and never be afraid to experiment, some of the most interesting combinations are unexpected and surprising.

2. The flavours in the whisky and the food need to complement each other but don't always have to exactly match, sometimes it can be interesting if they are at opposite ends of the flavor spectrum. For example, spicy foods often go better with a sweeter whisky

3. Light whiskies such as HAIG CLUB™ tend to pair best with light dishes such as seafood, but surprising combinations such as TALISKER™ and oysters can also be magnificent.

4. Medium bodied, and richer whiskies tend to go better with gamey meats.

5. Full bodied whiskies go best with strong full flavoured dishes. For example the smoky full flavoured JOHNNIE WALKER® BLACK LABEL goes very well with a cheese platter.

6. An important thing to remember when pairing food and whisky is not only the taste but the aromas and texture of the pairing.

Here are some more recommended food and whisky pairings to try!

CARDHU is the perfect match for delicate air dried hams such as Serrano ham or parma ham.
TALISKER flavours go very well with smoked salmon however it is also the perfect complement to dark chocolate.
LAGAVULIN works really well with salty blue cheeses such as Roquefort and Stilton.