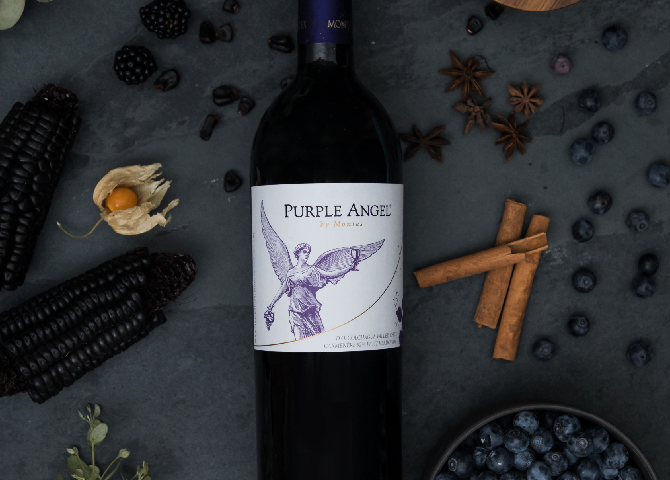 Montes 'Purple Angel' Carménère 2015
Grape Varietals: 92% Carménère & 8% Petit Verdot
Growing Region: Colchagua Valley, Chile
Head Winemaker: Aurelio Montes

This 2015 Montes 'Purple Angel' is crafted from Carménère - the once long-lost grape.

Recently rediscovered (being identified in 1994 to be precise) in Chile after thought to be extinct, from its original home in Bordeaux - France. This is a stunning expression showcasing the rich characters of Carménère. In Chile many winemakers consider it their 'signature' grape, and some even call it the 'Jurassic' grape - and has returned from the past.

This 2015 Montes 'Purple Angel' Carménère has 15% Alc. If opened in the next 18-24 months, decant of 35-45 minutes and serve in an appropriate wine glass at 16-18°C.

Cellaring Potential:
Drinking with moderate decanting this season; plus, able to age well for 12-15 years.

Food Pairing Suggestions:
Perfect wine pairing with prime red meats, well-seasoned lamb with a wine-jus, game dishes, rich pasta dishes, earthy vegetarian cuisine and pâté on toast - enjoy.